Laser harp!!
So I found Jean Michel Jarre – or at least a pair of digital artists who are on a connected vibe – laser harps!!
Iona Makiola and Lee Scott are at Dev8D for the second year, putting into practice and showing the results of skills learnt at last year's event. Lee has brought a mini version of his larger laser harp – an Arduino-based device using off-the-shelf components to provide 8 interruptible beams, giving 8 MIDI triggers which he uses to control Ableton Live, but could be used to trigger or control many many different types of device: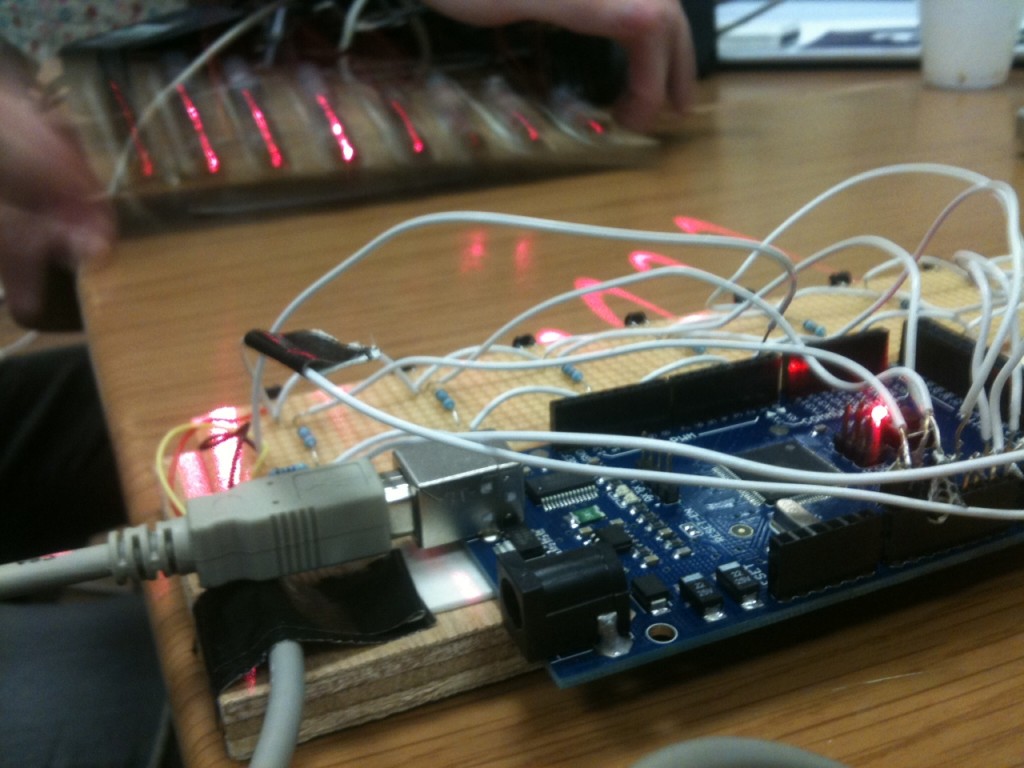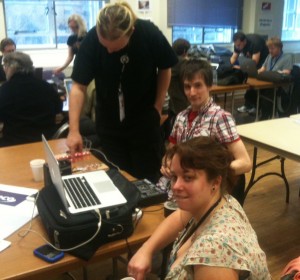 Lee and Iona have come to Dev8D from Birmingham City University both to pick up more knowledge, but also to share some of their experiences and successes. While Lee concentrates on the technology, Iona's approach is more chaotic – applying technology in ways it's not designed for, and pushing its creative limits. She doesn't read the instructions.