Dev8D: Five Minutes with Katherine Rogers
Katherine Rogers from the University of Sheffield hosted a talk on text mining on the final day of the conference. As a attendee to Dev8D from year one she feel's she's gained a lot from her experiences with the conference.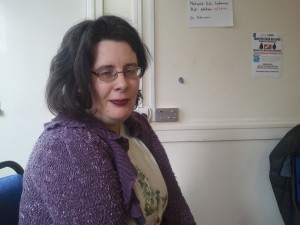 What brought you to Dev8D?
I've come for the last few last years. I work in a pretty small team and it's good to find, meet up with and gain from other people's experience.
What do you hope people got out of your session?
A simple awareness of some of the issues when you start text mining. The essence of it is to extract and analyse data from documents. Connected Histories (a collection of digital historical resources) use data mining to identify people and places throughout a huge database.
What have you been looking at around Dev8D 2012?
I found the HTML 5 talk really interesting and I also went to a session on sustainable code which was really enjoyable. I find it really useful that there's such a wide range of techniques being showcased here.
What have you gained from Dev8D?
Last year I heard talk from MLA (Museums, Libraries and Archives) and now directly working with them thanks to the relationship created at Dev8D.
I think building those relationships and understanding what's out there is very important. I'd also like to see more people without the technical knowledge here. MLA had problems to work through and Dev8D was the perfect place to come and find answers.