Helping Hackers Hack Survey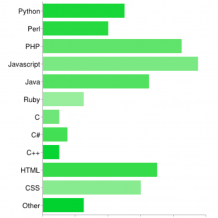 Those of you who attended Dev8D recently may remember taking part in Joss Winn's survey of developers working in HE/FE. Well, the results are in! You can read Joss' analysis and access the anonymised survey data in his blog post: Helping Hackers Hack Survey Results.
Interestingly, the results show that only just under a third of developers can see themselves moving into management positions and a similar number aren't sure. This highlights the issue of career progression for software developers in the education sector: an issue we have been investigating as part of the DevCSI project.
Take a look through the results for yourself and find out more about Joss' plans to carry out more formal work in this area.