Dev8ed Workshop: Mashing Coursedata XCRI-CAP Feeds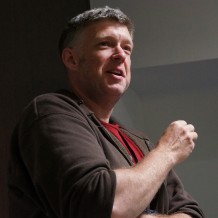 Rob Englebright introduced the JISC Coursedata Programme, which is currently funding 63 institutions to review internal course data handling processes, revise them and create an xcri-cap1.2 feed of their course data. This focuses primarily on online and blended learning courses.
There is funding available for a further 6-10 short projects designed to create demonstration applications using these XCRI-CAP feeds in a useful way. For example, Englebright suggested that one way to demonstrate the uses of the XCRI-CAP data would be an app that enables someone in a bus queue in Bangalore to pick up their mobile phone and find information about the course they want. The deadline for applications is 22nd June.
Englebright also announced the Pretty XCRI Challenge, which he described as a gentle introduction to getting information out of these feeds. He asked for submissions of "pretty" web pages that interrogate the XCRI-CAP feeds in a useful way. There will be a prize at the end of Dev8ed for the best entry.
Ian Ibbotson provided a technical overview of the XCRI-CAP Aggregator, including how to put data in via the XCRI-CAP Feed Manager app and test how the data will be rendered. He also outlined the XCRI-CAP Course Discovery Service and demonstrated how to use the API to build a mashup. As a quick-start way to get at the data, he suggested going to the XCRI-CAP Course Discovery Service, selecting the properties you want on the search page, then request the results as a json, atom or rss feed. He also described how to access richer data using Elastic Search, which is documented on the XCRI-CAP Aggregator Wiki on GitHub.
Participants had the opportunity to ask questions about the funding call and how the data is returned from the search for use in their applications.