Dev8ed Workshop: Blending Face-to-Face Engagement and Technology Tools for Programme Teams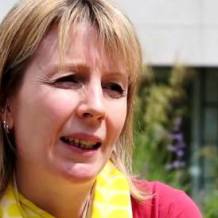 Sheila McNeill and Peter Chatterton co-presented a short talk exploring how programme teams can blend face-to-face engagement and technology tools, focusing on the need to address human factors in using technology tools to support curriculum review and development.
This short talk followed on from their longer workshop session: Exploring and sharing tools for learning design through a number of design challenges, in which they outlined a number of design challenges centering around how learning activities can be designed more effectively.
In the longer workshop session, they asked participants to explore the processs, tools, content and activities they currently use and examined how to create integrated workflows based on exisiting processs, tools, content and activities. Their core aim was to explore potential opportunities to build on the outputs of the work of the JISC Currciulum Design Programme and the outputs available in JISC Design Studio, building on the ideas raised at previous CETIS Design Bash events.
In this shorter talk, they provided a summary of the discussions that resulted from the longer workshop and some of the challenges surrounding learning design.
Watch this session in full
This video is also available on Vimeo.
Other resources
Sheila MacNeill gave a short video interview discussing the origins and aims of the workshop in more detail, and described some of the positive outcomes from the session…
This video is also available on Vimeo.