Dev8ed Workshop: Understanding and implementing the IMS Learning Tools Interoperability specification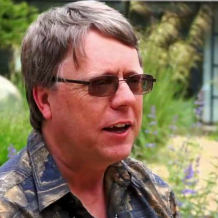 Simon Booth and Stephen Vickers delivered several hands on workshops and short talks introducing Dev8ed participants to the IMS Learning Tools Interoperability (LTI) specification.
LTI provides a standard mechanism for securely launching an external application from a VLE course, giving this application read and write access to the VLE grade book, and the ability to retrieve a list of users enrolled. The same code works with all VLEs: Moodle, Blackboard Learn, WebCT, Sakai, Desire2Learn.
In this video, Vickers introduces the LTI and explains its relevance for developers, developers, VLE administrators, teachers and learners.  This was followed by a hands on workshop taking participants through the specification step by step.
Watch this session in full
This video is also available on Vimeo.
Other Resources
Stephen Vickers gave us a short video interview summarising their activities at Dev8ed and explaining why the LTI specification is important…
This video is also available on Vimeo.