Calling Repository Managers: You can enter the Developer Challenge at OR2012!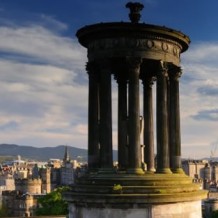 Once again, DevCSI is organising a Developer Challenge at Open Repositories 2012, and this year we want repository managers to participate!
Over the past three years, our Developer Challenges at Open Repositories have focused mainly on coded solutions. Last year, we received feedback that there were a number of repository managers who had ideas that they wanted to enter, but didn't feel they were able to meet the coding requirements of the challenge. We've taken this on board and revised the format of the developer challenge to focus on well-formed, technically feasible ideas, rather than just working code (although working code is still welcome!).

We will also be offering a developer workspace throughout the event, where repository managers can come to discuss their ideas with developers and form teams.
So, whether you are a developer or a repository manager, if you have a great idea, you can enter the DevCSI Open Repositories 2012 Developer Challenge.

The Challenge
Show us some thing new and cool in the world of Open Repositories 
You will be required to:
Give a five minute pitch of your idea to an audience at Tuesday 10th July as part of the Repository Fringe
Refine your idea based on feedback from the audience
Present your refined idea again at 5pm on Wednesday 11th July in front of an audience and our panel of judges
If you win, you will present your entry to the entire conference at 11:30am on Thursday 12th July
Whilst working code is great, we are looking for the best, technically feasible ideas, prototypes and well-formed ideas are welcomed.

Prizes
We will be offering a top prize of two days of funded development time to work on your idea, complete with expenses (subject to logistics).
The runners up will share a $1000 Amazon Voucher.
There will also be a special prize offered by our sponsors, Microsoft Research, who will provide a .Net Gadgeteer kit for the entry that makes the most innovative use of Microsoft technologies.
How To Enter

To enter the DevCSI Open Repositories 2012 Developer Challenge, you will need to add your initial idea to the ideas page by Tuesday 10th July. You can enter individually or as a team, but at least one member of the team will need to attend Open Repositories in person to present in front of our judging panel and to receive feedback from the audience to help refine your idea. You can register to attend Open Repositories here.

Find Out More

If you'd like to find out more about the DevCSI Open Repositories 2012 Developer Challenge, please visit the challenge webpage, where you will find useful resources to get you going. If you have any questions, please tweet us @devcsi or leave a comment on this post.