DevCSI at OR 2012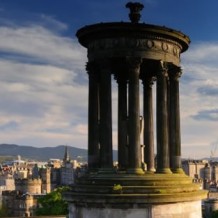 You have probably heard about our DevCSI Open Repositories 2012 Developer Challenge but that's not the only thing we will be getting up to at Open Repositories 2012 next week…

The Developer Workspace

If you are attending OR12 and are part of the Developer Challenge, why not enjoy the specially prepared 'Developer Workspace' which is comfortable, has good wireless and power to help you develop your winning entry at the conference.



We are organising some presentations from previous winners in this room, and there will be opportunities to speak to judges and previous prize winners who can give feedback about your entries. Also there will be time to practice your 'pitch' to others.
The "Developer Workspace" will be on the first floor of the Appleton Tower, so just follow the signs. The room will be available from Tuesday 10th July to Thursday 12th July 2012. The Developer Workspace will open at 10am each day.
The lounge is intended to support those who are entering the challenge. You can treat this place as your 'base' for the event and you can use it as a chance to talk to other developers, exchange ideas, talk tech, get advice etc. The room will have flip charts, a projector, wireless, lots of power sockets, a pitching area, video cameras, etc. Basically, it will be designed for geeks! There is an adjoining room where you will be able to get coffee, snacks and refreshments.
The workspace is a 'flexible' space, so you are encouraged to attend other exciting parts of the conference if you so wish and even promote your entry to other delegates whilst you are out and about.

Server Space

NeCTAR is partnering with Australian institutions and research organisations to create, for the first time, a national research cloud for Australian researchers. They are kindly offering server space for Developers wanting to work on challenges for Open Repositories 12. Please let us know if you require server space.

The DevCSI OR 2012 Developer Challenge

If you haven't entered our Developer Challenge yet, make sure you get your idea to us before Tuesday 10th July. See our Developer Challenge page for full details of how to get involved.