OR2012 Developer Challenge: Meet the judges
So, you've submitted your idea to the DevCSI OR2012 Developer Challenge and now you're nervous about who you will be judging when you pitch it at 5pm tomorrow (Wednesday 11th July).
Here's a quick introduction to our panel of expert judges…
Peter Sefton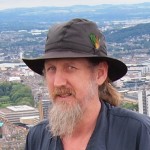 Peter Sefton has ten year's experience in senior roles in and around Higher Education and research on systems, policy and change management to support research and learning. He is plugged into networks of practitioners, theorists and developers in a broad range of scholarly technologies including institutional repositories, web publishing and research data management. He also has experience leading software development and his own technical skills include document processing in JavaScript / JQuery, PHP, Python, XML, XSLT, Java and C#.
For more information about Peter, visit his blog.

---
Joss Winn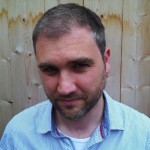 Joss Winn is a Senior Lecturer in the Centre for Educational Research and Development at the University of Lincoln, where he co-ordinates the work of LNCD, a cross-university group interested in technology for education, and manages a number of research and development projects. Previously, he held posts as Audiovisual Archivist at Amnesty International, Project Manager for Amnesty's Digital Asset Management system and worked in Collections Management as Moving Image Archivist at the BFI National Film and Television Archive.
For more information about Joss, visit his homepage.

---
Bill Anderson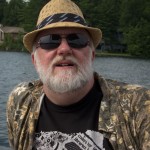 Bill Anderson has worked at the Georgia Tech Library for five years as either a Digital Library Developer, a Software Engineer, or a Systems Analyst, depending on who's in charge of Human Resources at any given time. This is his fifth Open Repositories conference. In the past, he has worked in various IT-related capacities at Duke University, Nando Media, and Intercontinental Hotels, where he was briefly in charge of Holly the Holiday Inn Robot. Participants interested in bribing Mr. Anderson would do well to keep in mind his deep love of single malt whisky.

---
Balviar Notay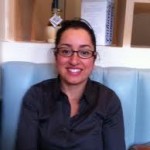 Balviar Notay is a JISC Programme Manager focussed on digital infrastructure, including digital repositories.
For more information about Balviar, visit her JISC profile page.





---
Ben Ryan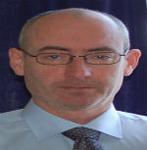 Dr. Ben Ryan joined Jorum as the Technical Development Manager early in 2012, coming from the University of Leeds. With a Ph.D. in Computer Science, he's worked as a Software Developer and consultant for a specialised typesetting and printing company, focusing on automated workflows for the production of printed and online academic journals an Ed tech working on LOM metadata, learning objects and specifications relating to electronic learning production and delivery; a technical director of a company developing delivery systems for online learning, as well as a Technical Officer for an ESRC funded qualitative longitudinal social science project responsible for achiving social science data. Ben is also an allotmenteer, fungalist, pizza oven pimper and specialist in building Heath Robinson style greenhouses.

---
Adam Soroka
Adam Soroka is a senior engineer at the University of Virginia Library, where he has been working with repository technologies since the turn of the century. He is a Fedora Commons committer and has presented on Fedora systems design, geospatial data repositories, and digital humanities work at conferences such as OR, DLF, Digital Humanities, and Code4lib. He is particularly excited about this years' OR theme and eager to see DevCSI Developer Challenge entries that address it.

---
Alex Wade

Alex Wade is Director for Scholarly Communication at Microsoft Research, where he oversees a portfolio of research-focused products and services. Alex holds a Bachelor's degree in Philosophy from U.C. Berkeley, and a Masters of Librarianship degree from the University of Washington. During his career at Microsoft, Alex has managed the corporate search and taxonomy management services; has shipped a SharePoint-based document and workflow management solution for Sarbanes-Oxley compliance; and served as Senior Program Manager for Windows Search. Prior to joining Microsoft, Alex was Systems Librarian at the University of Washington, and held technical library positions at the University of Michigan and the University of California at Berkeley.
---
Sarah Shreeves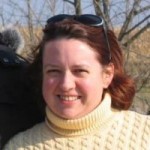 Sarah Shreeves is currently the Coordinator for the Illinois Digital Environment for Access to Learning and Scholarship (IDEALS), a set of services and collections supporting scholarly communication (including the institutional repository) at the University of Illinois at Urbana-Champaign. She is also the co-Coordinator for the Scholarly Commons, a space for expert, interdisciplinary research support services and open workshops for faculty and graduate students to develop skills in areas such as digital content creation, e-learning and teaching, working with digital repositories, curation of research data, understanding copyright issues and author rights, and working with geospatial and numeric data.
For more information about Sarah, visit her online CV.

---
We'll be interviewing our judges throughout the event to find out more about them and what they are hoping to see from entries to the developer challenge, so watch out for further posts.
If you haven't entered the challenge yet but have a great idea, get across to our ideas page and get your entry in quick. Once you have entered an idea, you are free to refine it and practice your pitch with others in the Developer Lounge on the mezzanine level of the Appleton Tower.