Top Ten Tips for Pitching at OR2012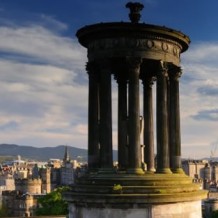 We've received some really exciting entries to this year's Open Repositories Developer Challenge, and we are very much looking forward to hearing the entrants pitch to our panel of judges at 5pm on Wednesday 11th July.
If you are pitching an idea, here are a ten top tips to help you impress the judges:

1. Focus 100% on who you are talking to, their interests and their technical level.


2. What does your project do to change your core audience's lives for the better? In marketing terms: what is your 'unique selling point'? This is your core message – so stick to it!

3. Write down key points within your core message, and keep them short, snappy, simple but not stupid.

4. Avoid jargon! It is almost always a barrier to your audience's understanding.

5. Be confident and believe fully in what you are saying.

6. Practice, practice, practice!

7. Don't use distracting gimmicks.

8. Look at the camera as if you were looking at someone in the eyes.

9. Speak clearly, check your audience can hear you if it is a large room and pause to take a breath if you feel yourself beginning to speak too quickly or jabber.

10. Test it on a stranger and address any weak points in your delivery.

Remember, the Developer Lounge is available for you to practice in front of an audience or to get advice from the organisers and judges.