Local Developer Success Story: University of Exeter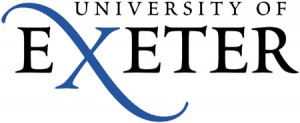 A local developer turns a time-consuming and resource-intensive process into an efficient, flexible system that exactly meets the user's needs.
In this DevCSI case study, Michelle Pauli reports on a local developer success story from the University of Exeter, where local developer Jamie Aylward created an online Student Ambassador system to manage the process of advertising and allocating student ambassador opportunities…
The problem space
The University of Exeter employs students to perform a variety of "ambassadorial" roles for the institution, from stewarding open days and marshalling events to leading campus tours.
Organising this workforce involves a series of administrative tasks. A pool of potential student ambassadors must be sourced and their job history and experience recorded, the jobs need to be advertised and then allocated in a fair way, students must be notified and reminded, and payroll details need to be shared across departments.
All these tasks were being done manually, via lengthy emails detailing work opportunities and, says Karl Devincenzi, Exeter's Student Ambassador Development Officer, by "printing off spreadsheets, laying them all across the floor, and hovering over them with a highlighter pen".
Errors inevitably crept in and it was also hugely time-consuming and resource-intensive. "I could be doing better things with the time, especially if the university was looking to expand its activities," explains Devincenzi.
What the developer did
Soon after taking on the role and recognising the problem, Devincenzi approached in-house developer Jamie Aylward, showed him the current system and outlined his requirements. Working closely with Devincenzi, Aylward was able to produce a product that exactly met his needs. The online Student Ambassador System now covers:
events with varying numbers of jobs, locations and experience,
payroll information,
claims for work done outside the listed events,
equitable job allocation,
evaluation of ambassador performance,
email reminders,
automatic job allocation that can be adjusted by the administrator,
student management system that incorporates photos to help administrators recognise the ambassadors,
event templates for where regular events such as open days that always need a set of different jobs.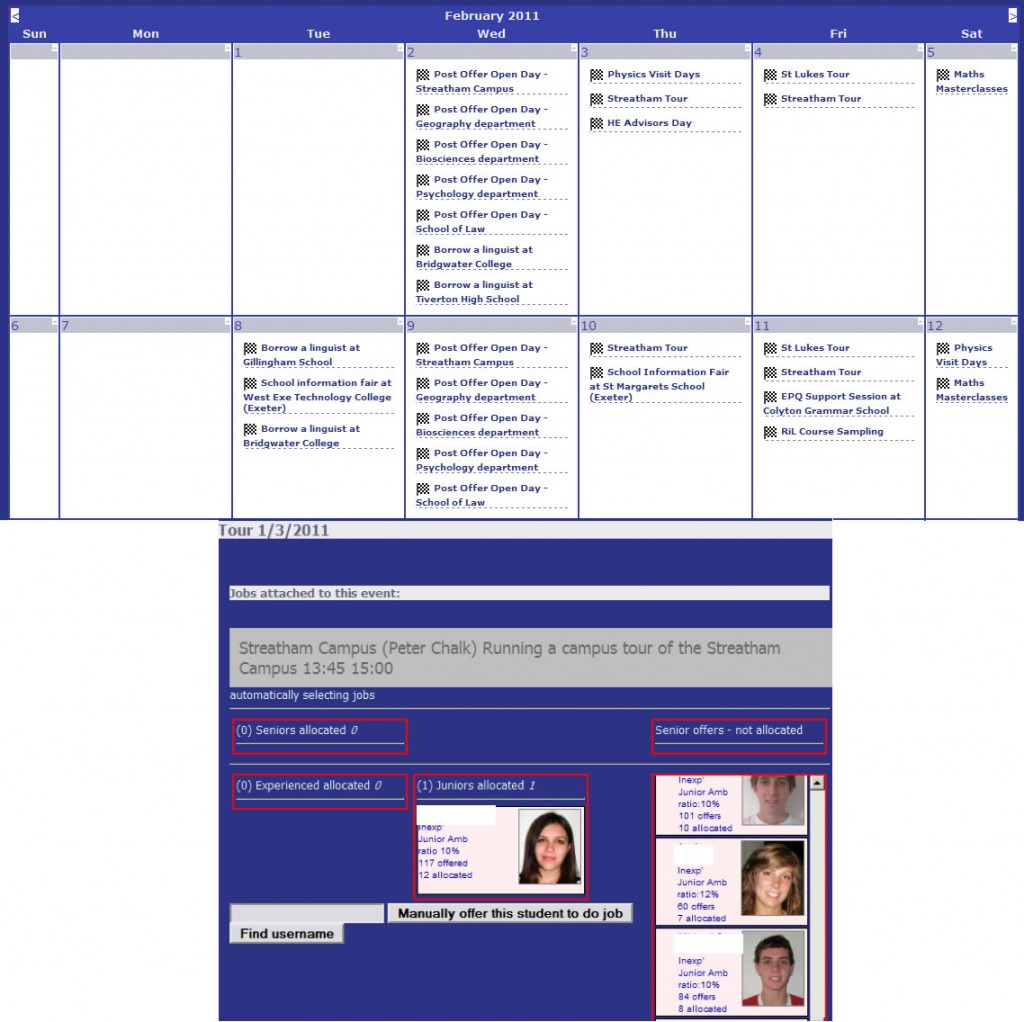 Screenshot from the Student Ambassador system
Tangible business benefits
The new system has had a clear impact on the efficiency and output of Devincenzi's department.
"I'm now doing more than double the activities and I would not be able to deliver that without having this system in place," he says.
Capacity has increased with the number of students employed rising to over 200, and the service provided to the students has improved.
"It's a fairer system for students as it collates real statistics about what they have applied for," Devincenzi explains. "That consistency and fairness makes a massive difference. It also reduces error – I used to end up allocating the same student three times but, luckily, the computer knows that you cannot split a person in three!"
With the reduction in admin time – Devincenzi estimates that he is saving three to four days a month on admin – the department is freed up to expand into other ambassadorial activities, to the benefit of the institution as a whole. The benefits also spread beyond Devincenzi's own department. The automated payroll element of the new system means that the finance team are no longer having to manually process paper timesheets, saving them time each month, too.
The system is now also being used on Exeter's campus in Cornwall, and other institutions have expressed an interest in finding out more about how it works.
Why use a local developer?
Building locally to a clear and detailed remit rather than using an off-the-shelf solution meant that the system could exactly match the needs of the client.
Aylward pinpoints the value of the flexibility of the local developer – as and when new features were needed in the system he could easily and quickly add them. For example, a year after the system was in place it became clear that it would be useful to have email reminders sent out a week before the event. This function was swiftly added.
The data is owned by the institution which also allows greater flexibility. It can be integrated easily with Exeter's other systems without the cost of going back to a commercial company.
For Devincenzi, ease of access to a developer with local knowledge was a key factor in the success of the project. "Jamie is a stone's throw away so could easily discuss what needed to be done," he explains. "He knows the resources that currently exist and has an understanding of how the university works, such as the payroll system, and so I didn't have to spend time trying to explain all that."
"Having Jamie working on this in-house made a huge difference and meant we could jump a lot of hurdles," concludes Devincenzi.