OR2012 Developer Challenge:
Machine and User-Friendly "Policifying"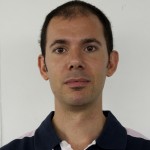 Jose Martin from ULCC presented his idea for machine- and user-friendly "policifying" at the DevCSI Open Repositories 2012 Developer Challenge.





In his original entry, Jose gave the following description of his idea:


This idea was born last Monday, during dinner. Azhar Hussein, from Sherpa/Romeo, explained how they are are trying to bring to a new stage interaction between repositories and Sherpa/Romeo policies API.
They have in mind a nightly-run process that would match the "under review" repository records against the latest policy information and update the records information accordingly. This would save API load (they are getting over 250.000 requests per day) and valuable staff time, since this task is usually manually run by repository managers.
So that's what I've come up with: an Eprints script that will update and display the RoMEO colour information for every matched record pending to be reviewed.
Developer Interview

Jose gave us a quick interview about his pitch and how he believes the idea could change the world….


This video is also available on Vimeo.
Pitch
This video is also available on Vimeo.
Slides
These slides are also available on Slideshare
Further Development

Are you interested in collaborating with Jose or discussing how this idea could be taken further?
Please leave a comment on this page.